Inspiration for your wedding day
There are so many different ways to design your wedding, depending on your unique style! That is what is so great about our space. The Gathering Place at CLDI in Billings MT has such an open concept, with blank walls, high ceilings, wood beams, and open windows, so you can truly transform the space to be exactly how you or your design team envision it. Check out three style guides for 2020 and get some inspiration for how you can design your dream day!
Thanks to our local vendors: Party Solutions, Better To Gather, Evan & Larissa Photography, Mac's Floral, and Ashley Williams Photography.
Elegant & Romantic Moodboard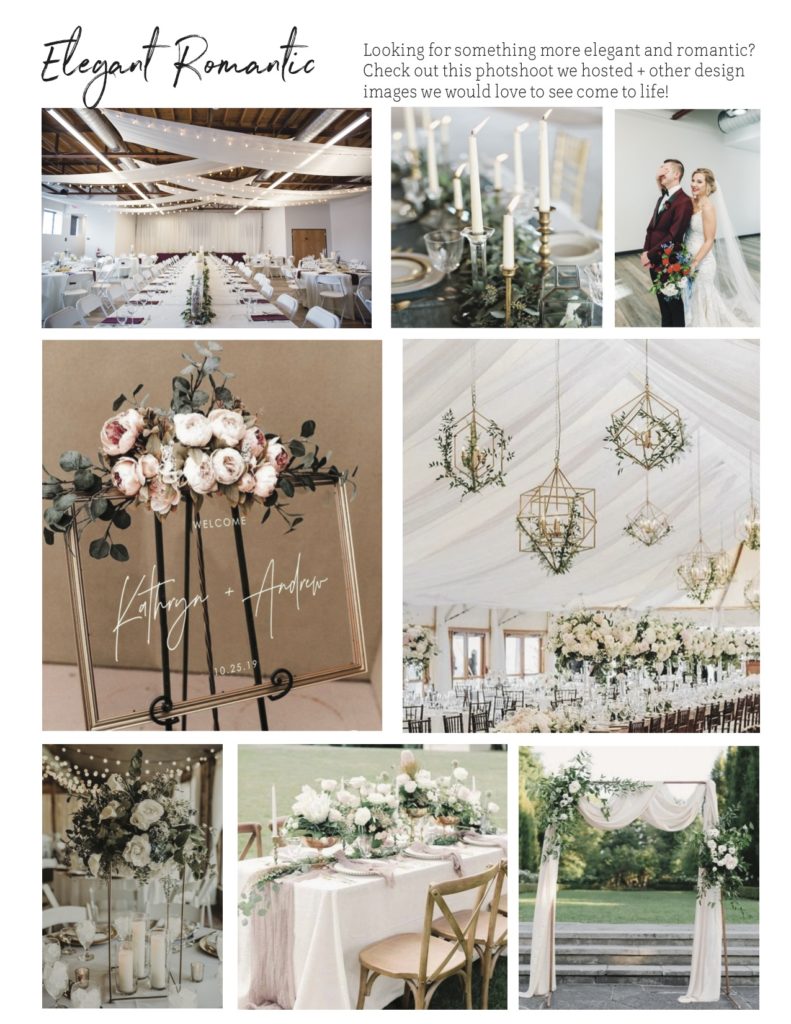 Modern & Industrial Moodboard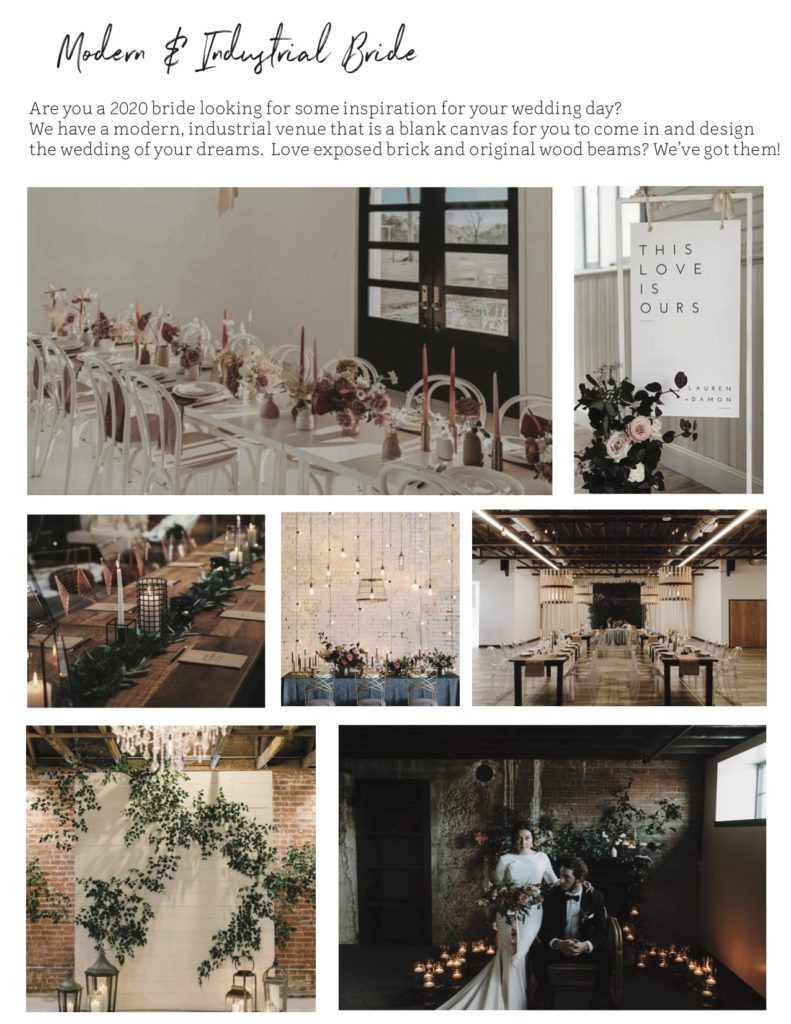 Montana Rustic Moodboard