Tylee and Ben were able to plan their dream boho-inspired wedding in the midst of a pandemic. Although this was not their plan, they made the most of it! When Tylee reached out she thought it might be a long shot and that she might not get the chance to work with us because she was planning a whirlwind elopement during a Pandemic. She was pretty sure we'd either be busy or unable to serve her but luckily, we were ready for the challenge!
The Couple
Tylee + Ben | High school sweethearts just trying to get married!
The Wedding Vendors
The Venue | The Gathering Place | Billings, MT
Photographer | Jessie Hardy
Floral | Passiflora Farm
Decorators | Better To Gather
DJ | DJ Elovate
Food Truck | Bailey's Frozen Novelties
Sweets | Jaxi Howes
---
Tylee was a dream bride from day one because she came with a vision and excitement for a boho wedding! With only two months notice, she was able to plan the entirety of the elopement ceremony in the woods. The elopement was held at family property outside of town. Because of the pandemic, they were able to have a smaller head count which made for a very sweet and intimate boho ceremony.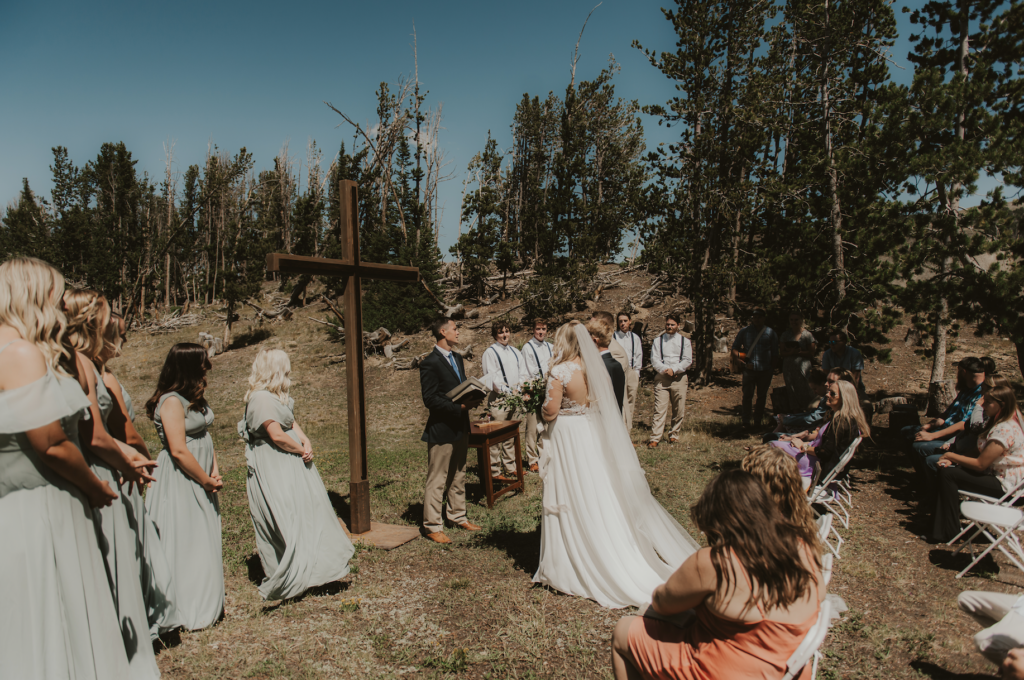 Oh, and don't worry, their fur baby was there too!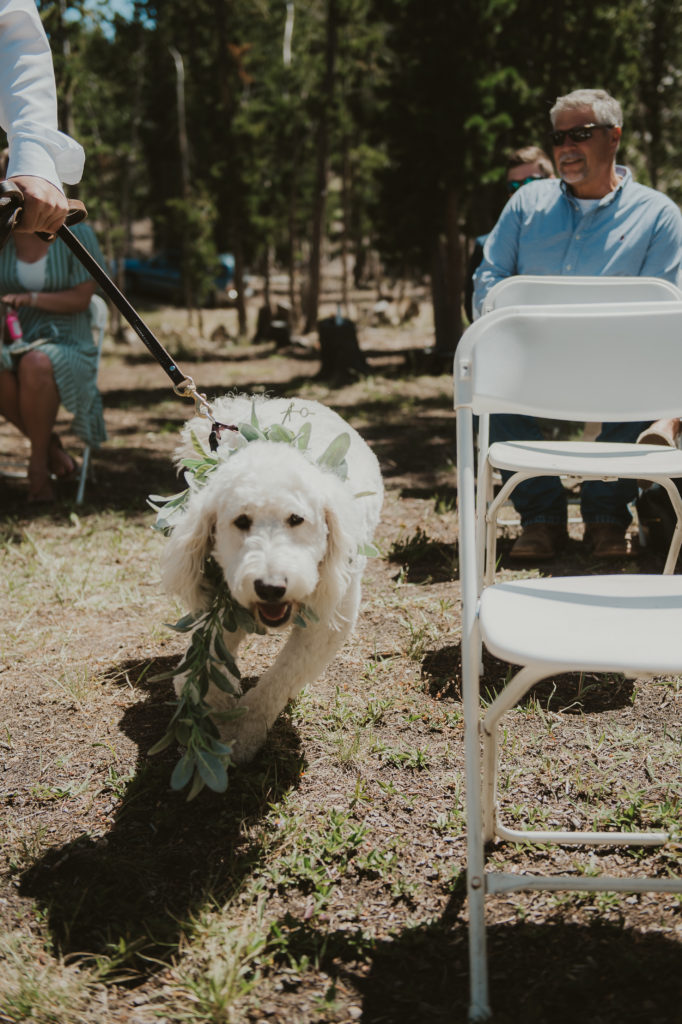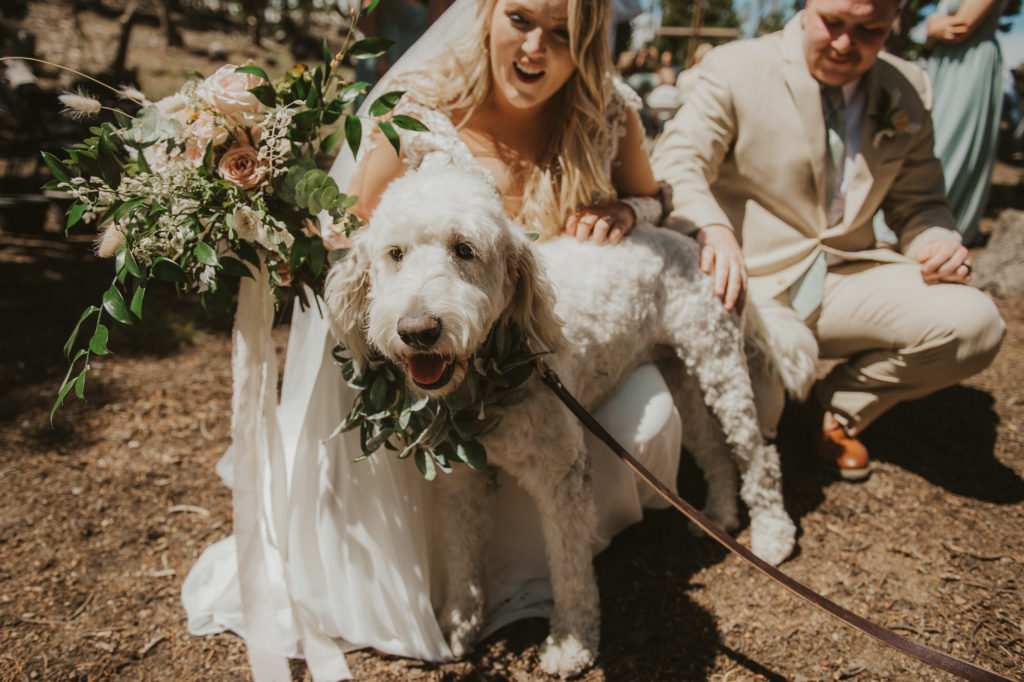 After the intimate ceremony ended, the bridal party and their guests made their way to The Gathering Place, where the party really began! These guys seriously know how to have a good time.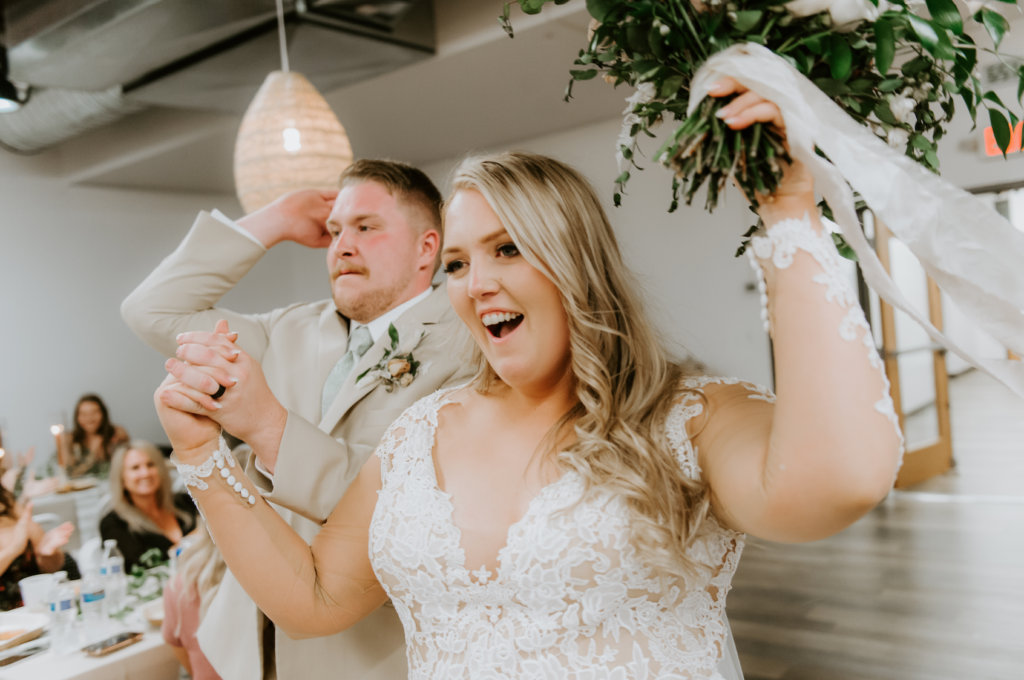 Behind the head table is a custom piece that BTG really brought to life. Tylee showed BTG a picture of her vision and with a few pieces of plywood and paint, the vision became a reality! With Tylee's boho vibes, we brought in texture from our favorite linen company, BBJ and Melissa from Passiflora Farm brought the most beautiful floral touches.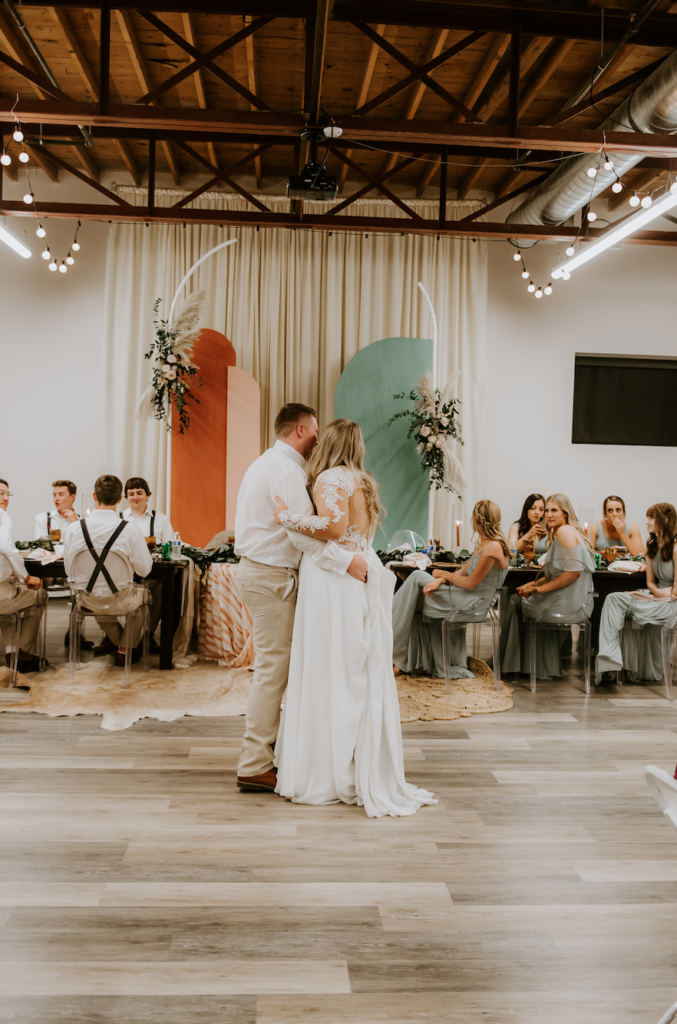 Tylee's dad, Bill, was all about the logistics behind how we were going to make this happen while still following the CDC guidelines. We really embraced the nightmare that 2020 had become and ran full speed ahead to get everything perfect for the big day. You can really feel how special this moment is between father and daughter, as they embrace after their dance.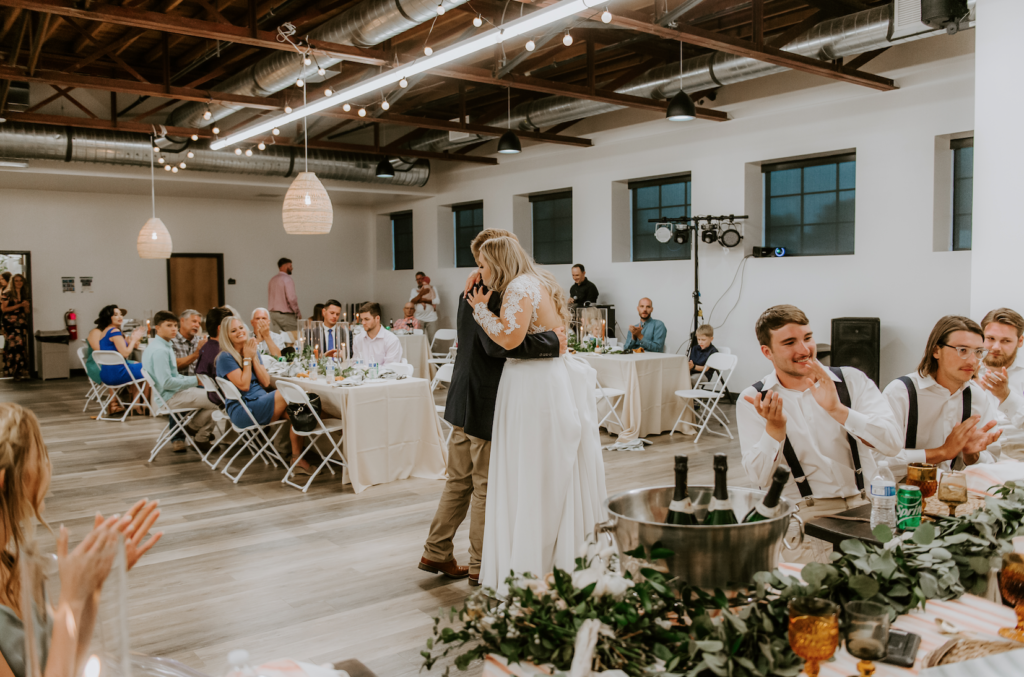 The newly married McMaster's brought in Bailey's Frozen Novelties, a local ice cream truck in town, to park in the parking lot of The Gathering Place for all of their guests to enjoy! It was the perfect summer night to eat some ice cream and make great use of the extra space in the parking lot! A perfect way to end the night.