Over the next few months, dance floors might look a little bit different due to COVID but don't worry! We've got a few ideas for you that can help modify you and your guest's dancing experience that can help keep your dance floor alive!
DISCLAIMER: Please keep in mind that the directives are different from state to state and county to county. These are just suggestions, so be sure to check with your local governance and your wedding providers (specifically your venue) to determine what can be done without jeopardizing their business. Remember, please be kind as this is a tough time for everyone, and THANK YOU for your help in keeping our community safe.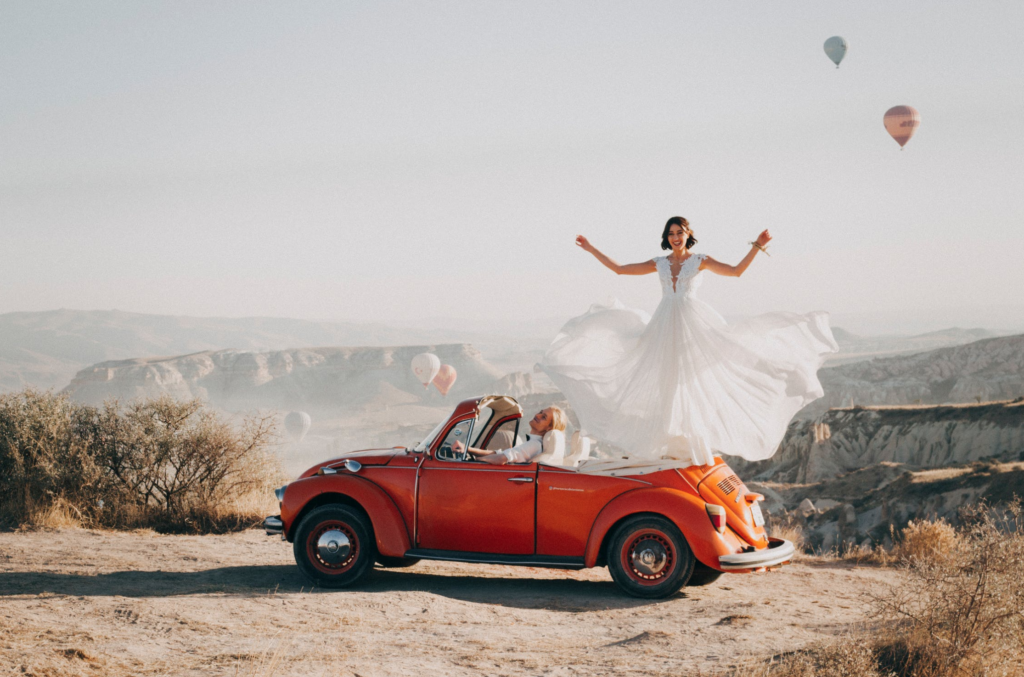 The traditional dance floor, where anyone dances at any time with anyone else, has been strongly discouraged by health officials for PHASE 2, and for events over 50, social distancing between household groups is required. However, DJs don't just rock the dance floor. They also control the flow of the night, coordinate the movement of attendees in an organized fashion, announce the newlywed couple during their grand entrance and more! So even though the dance floor has been discouraged in PHASE 2, our advice is to keep your DJ! You can work with them to entertain your guests in a way that doesn't solely rely on pumpin' up the volume, while still having an emcee for the night. Let's keep Covid19 from crashing your wedding!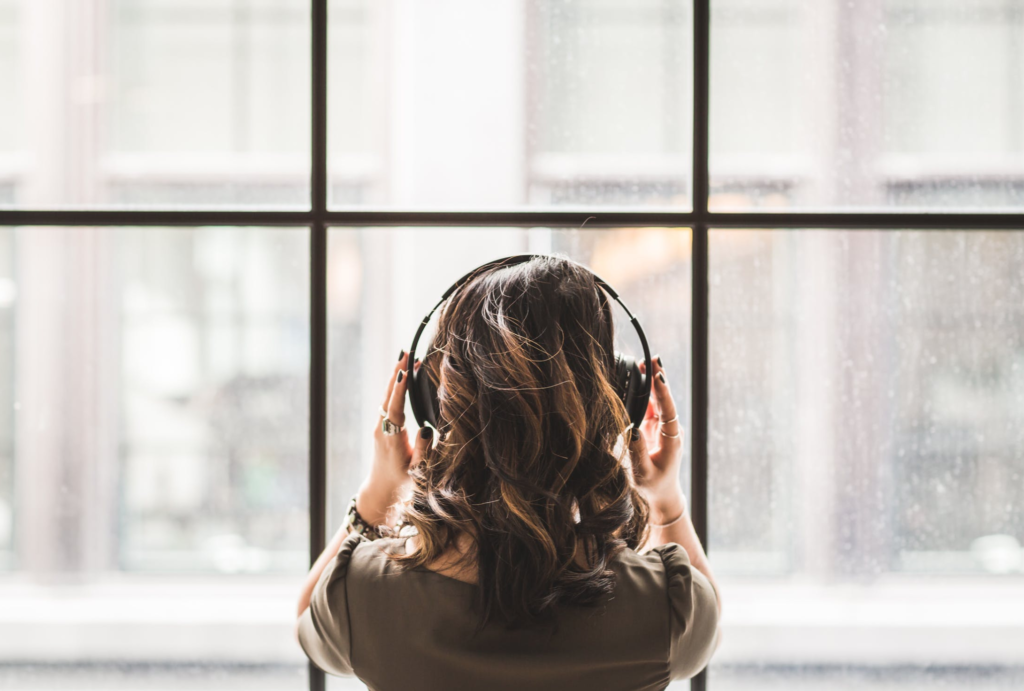 Here are the directives (also enforceable as laws) within Yellowstone County that your vendors will be concerned with.
Groups larger than 50 people should be cancelled unless physical distancing can be maintained.
If you are planning an event with more than 50 people you should consult with your local public health office on a plan to implement adequate social distancing.
Consistent with the Centers for Disease Control and Prevention's (CDC) guidelines, event cutoff threshold is at the discretion of community leadership based on current circumstances in your community.
Physical distancing guidelines for groups and gatherings do not apply to household members.
---
Here are a few ideas we came up with that will help maintain those directives but also keep the good times rollin'. And let's be real, these are way more fun than no dancing at all:

– MINI DANCEFLOORS: The goal of these directives isn't to keep you from dancing, rather it's to limit the number of couples dancing at a time to maintain social distancing. Family units or couples that have traveled together are already in close contact with each other and would be OK to be on the dance floor together. If you have a break apart dance floor instead of setting it up as one big floor create for smaller squares in a grid of four. These mini dance floors spaced apart will perfectly allow for a limited number of couples at a time on each dance floor while maintaining social distancing. We would not recommend switching partners with other couples.

– JUST WEAR MASKS If your guests are wearing masks on the dance floor and practicing good hygiene, they will be protecting others. So, what if you provide custom masks or bandanas as favors? At every guest's seat you could place a bandana inside of a favor bag explaining (in a humorous or polite way) the bandana is their ticket to the dance floor.
You can get bandanas in almost any color at bulk pricing from the links attached here.
If your wedding is less than a month away, you can avoid shipping delays by shopping local and calling up an embroiderer or screen printer in your town. You can also have your own design or logo printed on your bandanas. This unique favor both creatively solves a safety concern and protects your guests.
– STORIES AND DANCES. Add a sentimental and whimsical touch to your event. Your household groups that are already quarantined together will be seated at a table of up to ten already, and can dance together in those groups. So, what if you, as the bride and groom wrote out your favorite memories or told stories about specific guests. The DJ would read those memories and have a pre-selected song that will fit the memory/story. This song would be a cue for those in the family to hit the dance floor together. This could keep people who don't normally dance entertained as well, since they'll be waiting to hear the next memory/story.
– HONORING OTHER COUPLES. Find out what song married guests used as their first dance on their wedding day. Have the DJ queue it up, and invite them out on the floor for a dance. You can do this for the influential couples in your life who've helped shape you into the people you are today. Not everyone needs to participate, but this could be an adorable and romantic gesture towards the couples who have shown you how to love!

– LIMIT THE NUMBER OF PEOPLE ON THE DANCEFLOOR. By placing removable logo stickers (which you can create with a Cricut or silhouette machine) 6 feet apart, guests can play a musical chair-like game. So when a dot opens up, they can ask someone within their household group to dance. You can also create colored wrist bands to clearly show family groups, and prevent confusion on who is who. If guests are not following this set up, the DJ can protect his liability by using a funny sound effect to pause the dancing. By using a scratch record sound, glass shattering sound or some other attention grabbing noise, the DJ can simply cut the music until spacing is again following guidelines. Perhaps the DJ could call out guests by table number and have a clipboard where family members request a song they want to dance to. If he makes this playful and fun, it could work for your event and party atmosphere.

– MAKE IT A COMPETITION. Challenge another house hold group to a dance-off, where the two groups are dancing together but 6 feet apart. During dinner household groups can brainstorm their group dance, then go up to the DJ to register and tell him what song they will be dancing to. To break it up, the DJ can space out the sweet, traditional wedding dances with the household dance competitions.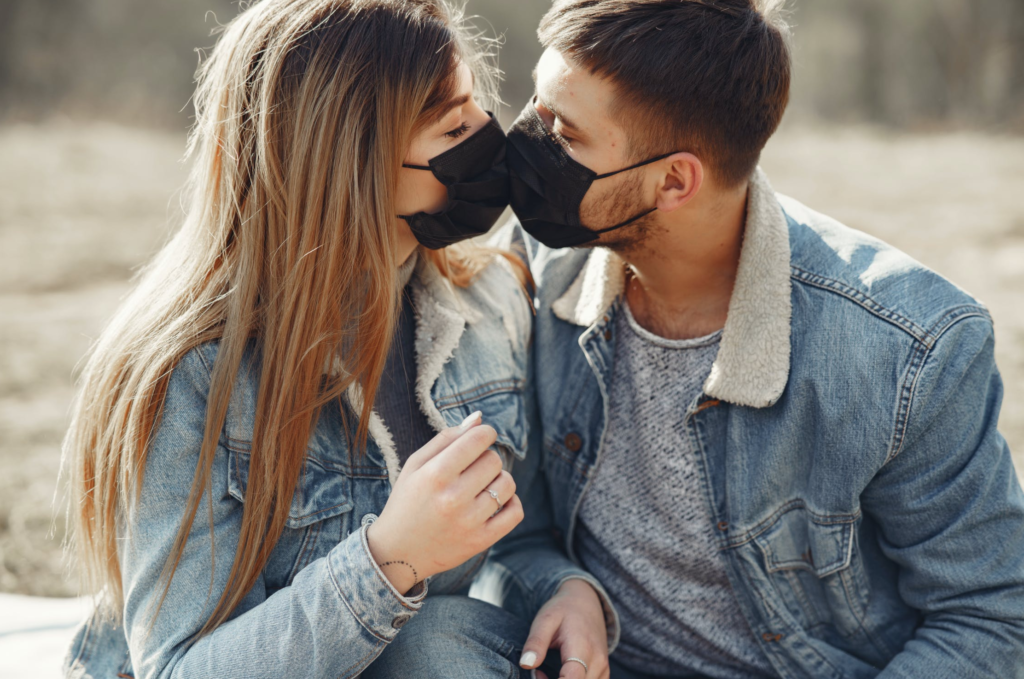 ---
While we realize these aren't perfect solutions, they are at least better than not being able to dance at all. This way, you don't have to choose between losing your retainer payment, losing a party atmosphere, or cutting your DJ loose because you can't think of creative ways to incorporate his or her talents.